We are so excited to offer Esak Garcia's e84 Yoga Workshop with Jazzy Meagher. This intermediate to advanced workshop will begin to introduce skills and develop body parts needed for arm balancing, legs over the head and lotus postures.
No advanced skills are needed to participate in this class, only comfort with the original Hot Yoga sequence and a desire to expand. Limited space.
e84 Intermediate to Advanced Yoga Workshop
Friday, February 16,
7 - 9 pm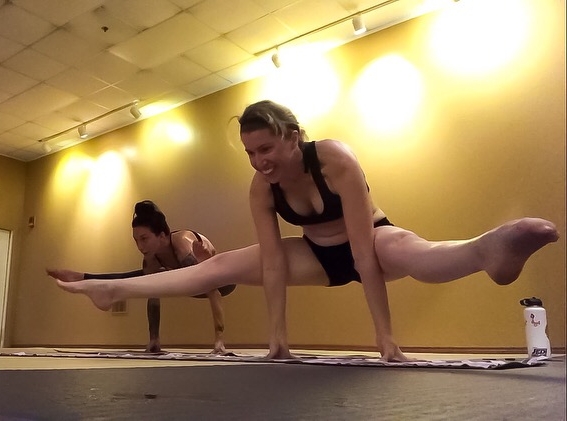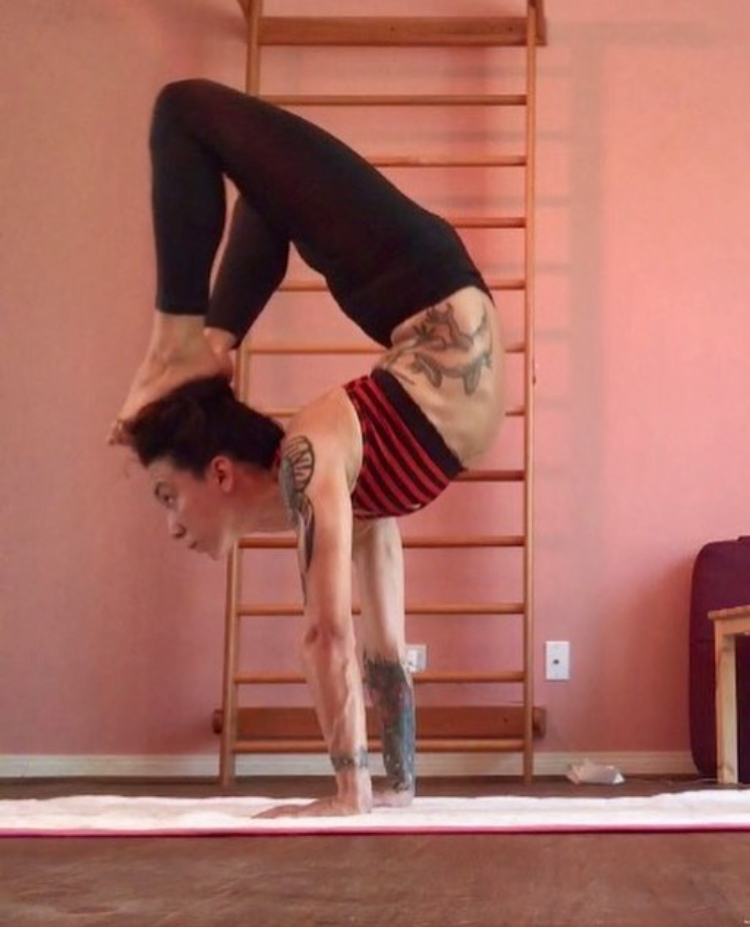 Giselle, affectionately known as Jazzy by her SHY family, began her yoga journey right here at Steamtown in December, 2011. She received her first 200-hour yoga teaching training in 2014 from Lara Alexiou. She's also completed 200-hour yoga trainings in the Ashtanga Primary Sequence with Mahesh Chandra at the Abhinja School of Yoga in Kerala, India and certified with Jimmy Barkan in Barkan Method Hot Vinyasa, Level 2/3.
Currently, Giselle is completing the final portion of her 500-hour teacher training for the e84, a 2-year program of the advanced Ghosh-lineage, with Esak Garcia. Leading e84 workshops like the one at SHY is a required component of the certification program and Giselle is thrilled to bring the e84 here to her first yoga home.